The location of the island allows us to offer you the most beautiful and famous diving spots; diving in the famous "thila" and "kandu".
Not far from us there is the famous "Maalhos Thila", considered by many one of the most beautiful diving spot of the area. Many Manta Points are reachable in short time.

From the beach of our island a few meters from the shore you can do a nice dive along the island's house reef; depth of 8-12 meters suitable for the less experienced, and we have often chosen as the first check-dive for our divers.This dive site is also perfect for all those who want to try the first time underwater experience; Discover Scuba Diving.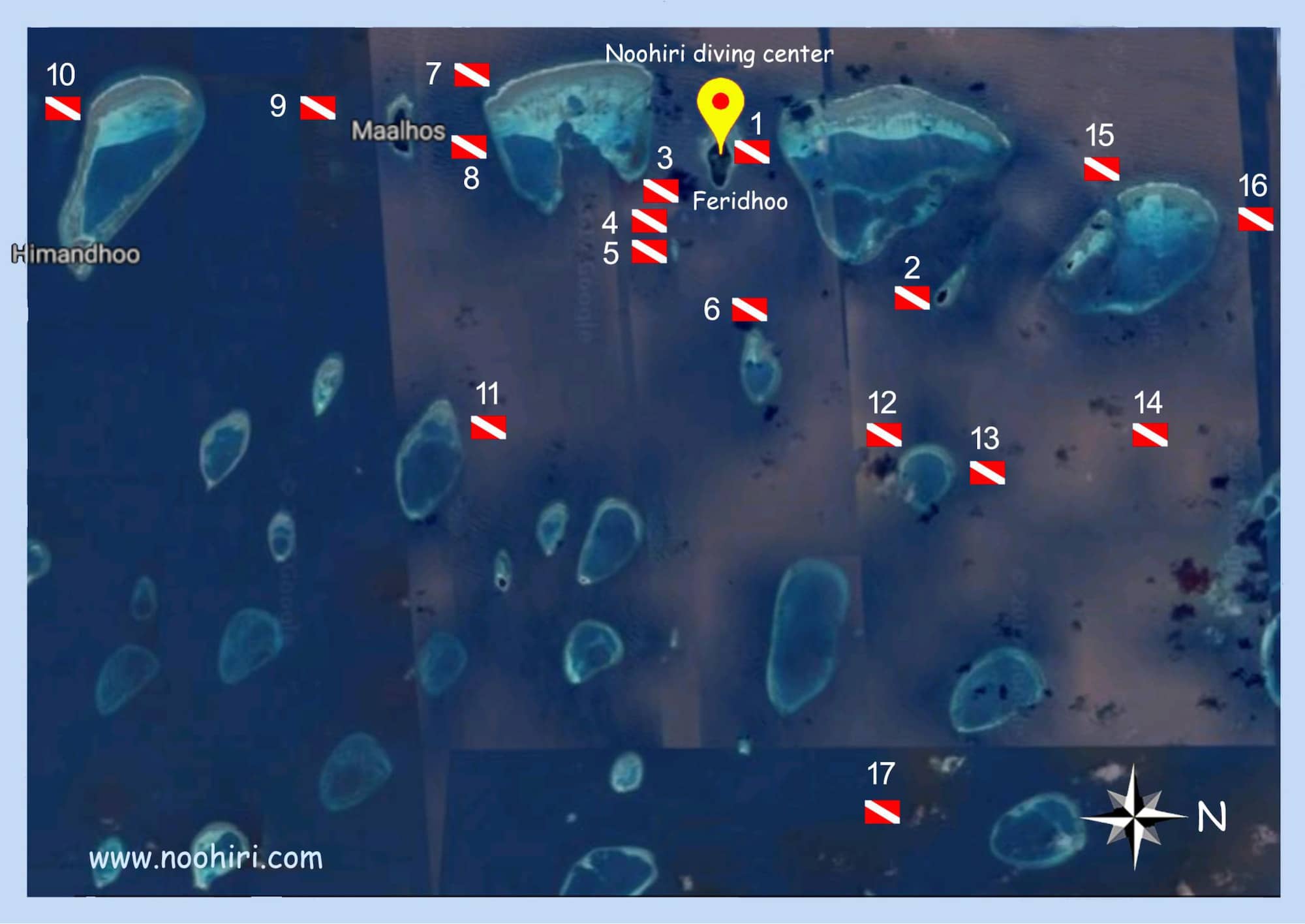 Spots